Lots more progress this weekend on getting her ready for launch. We're down to a ever shrinking punch list of things that have to happen before we splash her. Photos below the cut.
Rudder assembly:
Seat Installation:
Inwale Installation: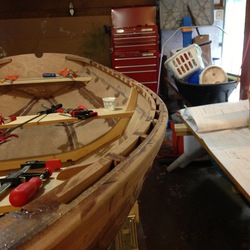 Building the daggerboard case: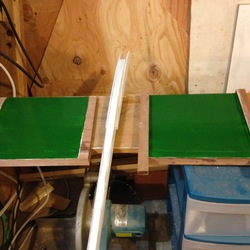 Cutting a hole in the bottom of a perfectly good boat for the daggerboard: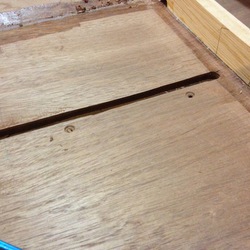 Flipped back over to install the keel and prime her for painting: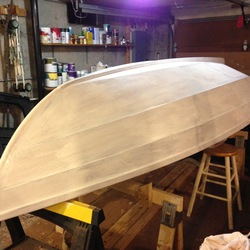 And yesterday evening a very nice sergeant from the Massachusetts Environmental Police came out to inspect the hull (to make sure that it really is homemade and take her official length measurement) and issue a Hull Identification Number: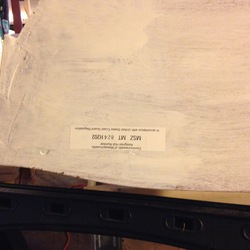 I'm going to have to carve a little brass plaque to affix that number more permanently.